Most business owners will have heard of the term agile working but before the pandemic, it was a peripheral concept perhaps reserved for creative industries and those taking a more left-field approach to the workplace.
Now, with a shift towards more home and hybrid working, everyone is asking about agile working practices and how interior office design can help facilitate a more dynamic approach to when, where and how we work. In this guide, MPL Interiors asks what agile working actually looks like, explores the agile work meaning and discusses how you may have to reshape your workplace to get the most from increasingly-mobile employees.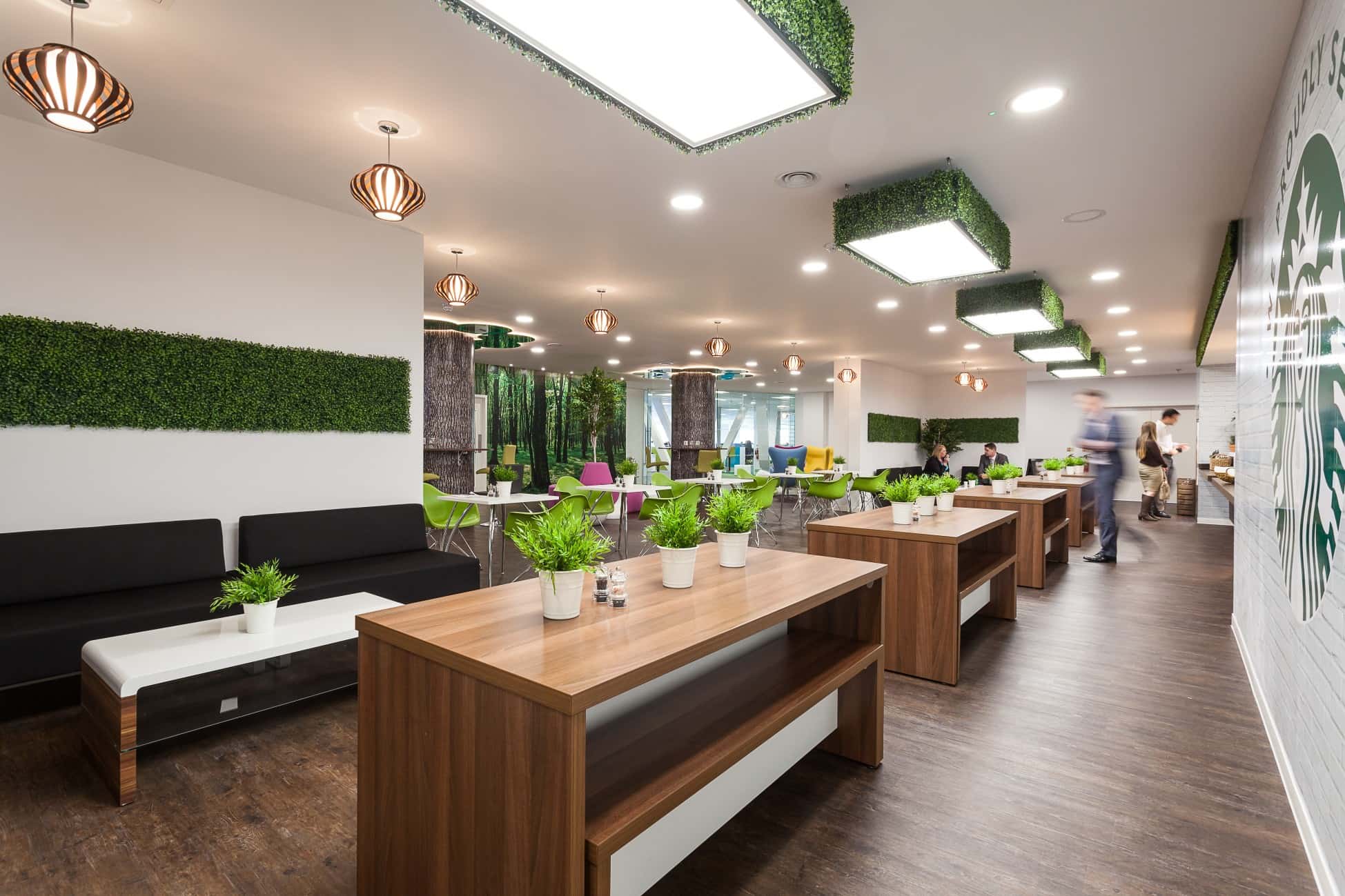 What is Agile Working? How can it be defined?
The Agile Future Forum defines agile working practices along four dimensions:
Time: when do people work? (e.g. part-time working; staged retirement)
Location: where do people work? (e.g. people working across multiple sites)
Role: what do people do? (e.g. multi-skilling)
Source: who is employed to carry out the work? (e.g. using contractors or temps)
Agile ways of working are liberating. Instead of set hours, set locations, set roles and a set desk in the same office, we should consider work as an activity and not a place. This style of working is gaining such momentum that there's even a dedicated body devoted to the cause. The Agile Organisation is a great resource for any company wanting to adopt this style of operation, with its consultancy service helping to change business mindsets.
What does this really mean in practice?
Agile working doesn't mean nimbly leaping across desks but adopting a more flexible approach to how, when and where employees work for increased productivity and staff welfare. Another common misconception is that agile working merely means flitting between different offices. It's actually a far more sophisticated, holistic concept.
5 examples of agile working practices
Hours based on how long a project takes to complete: rather than the traditional 9-5 - or presenteeism as it's often referred to - employees can work extended days to finish tasks, perhaps working longer than eight hours on some days and only working four hours the next, clocking off when the project is complete and not when 5pm arrives.
A wholesale switch to cloud computing: not being tied to a desktop computer and an office-based server allows employees to access files from an unlimited number of locations. This gives people control over where and when they work.
Embracing new communication methods: the pandemic taught us that remote working does not lead to a loss of connectivity or productivity. Video meetings, live chat and cloud-based workflow platforms, such as Slack and Monday, are at the heart of agile working.
Less emphasis on job titles: agile working challenges the notion that people are hired to perform a specific role. Instead, people are assigned projects based on the skills set, availability and knowledge. Once the project is complete, they move on - perhaps to work with a different team or department.
A replanned office environment: agile ways of working will thrive in the right workplace environment. Spaces should feel fluid, open and accessible rather than allocated to a set person or department. Our office refurbishment solutions have already helped many businesses transition from traditional to more agile working practices.
Want to work out the cost of an interior design project?
Our refurbishment cost calculator allows you to generate a guide figure in seconds.
What is the goal of agile working?
Simply put, agile working is designed to get the very best out of employees by challenging conventional ways of working. Giving staff more freedom allows an entire company to become more responsive, productive and dynamic.
Adopting more agile ways of working has the following benefits:-
Improve staff motivation
Increase productivity
Reduce absenteeism and sickness
Reduce staff turnover and help attract new talent
Space save - allowing for expansion or the occupation of a smaller more cost-effective office
Increase interaction and engagement among staff and departments
Better match resources with workflow
Allow the workforce to adapt to changing projects and workloads
Give employees more control and a sense of purpose
Increase staff effort and output
Allows staff to build their hours around family commitments
More details on the agile working meaning and its relationship with productivity in the workplace is explored in detail in this report by RICS, while a research document commissioned by Kinnarps, Hays and Skanska from 2017 makes a compelling case for activity-based work. It found nearly 70% of participants believed an activity-based working environment increased their productivity, and two-thirds felt their work was more stimulating.
How can I ensure Agile ways of working succeed within my business?
You don't want staff to just survive in an agile working environment, you'll want them to thrive! Here's how to sow the seeds of success:-
Recruit with agile working in mind: when recruiting, be clear that you have an agile working policy in place. It's far better to hire people who are receptive or already used to agile working than to convince people to adapt once they've started.
Provide the best office environment: there needs to be a blend of open plan and private spaces: meeting rooms, booths, break out areas, quiet nooks for focusing and social spots for team events. Ensure rooms and desks can be booked in advance, consider installing a video conferencing room and create a hot desking structure with lockers for possessions.
Keep employees connected: agile companies where colleagues could be scattered across the country - or even the globe - can feel fragmented. Encourage face-to-face interaction with monthly lunches in the office, or schedule regular social events.
Start with trust: agile working will fall apart on day one if you don't trust staff. Go ahead and grant them autonomy but always give them the right tools and support to keep them focused and effective.
Invest in new technology: the right tools will invariably mean technology. As mentioned, cloud computing and online work-flow platforms are essential but ensure your staff have fit-for-purpose mobile phones and laptops so bad tech doesn't slow them down.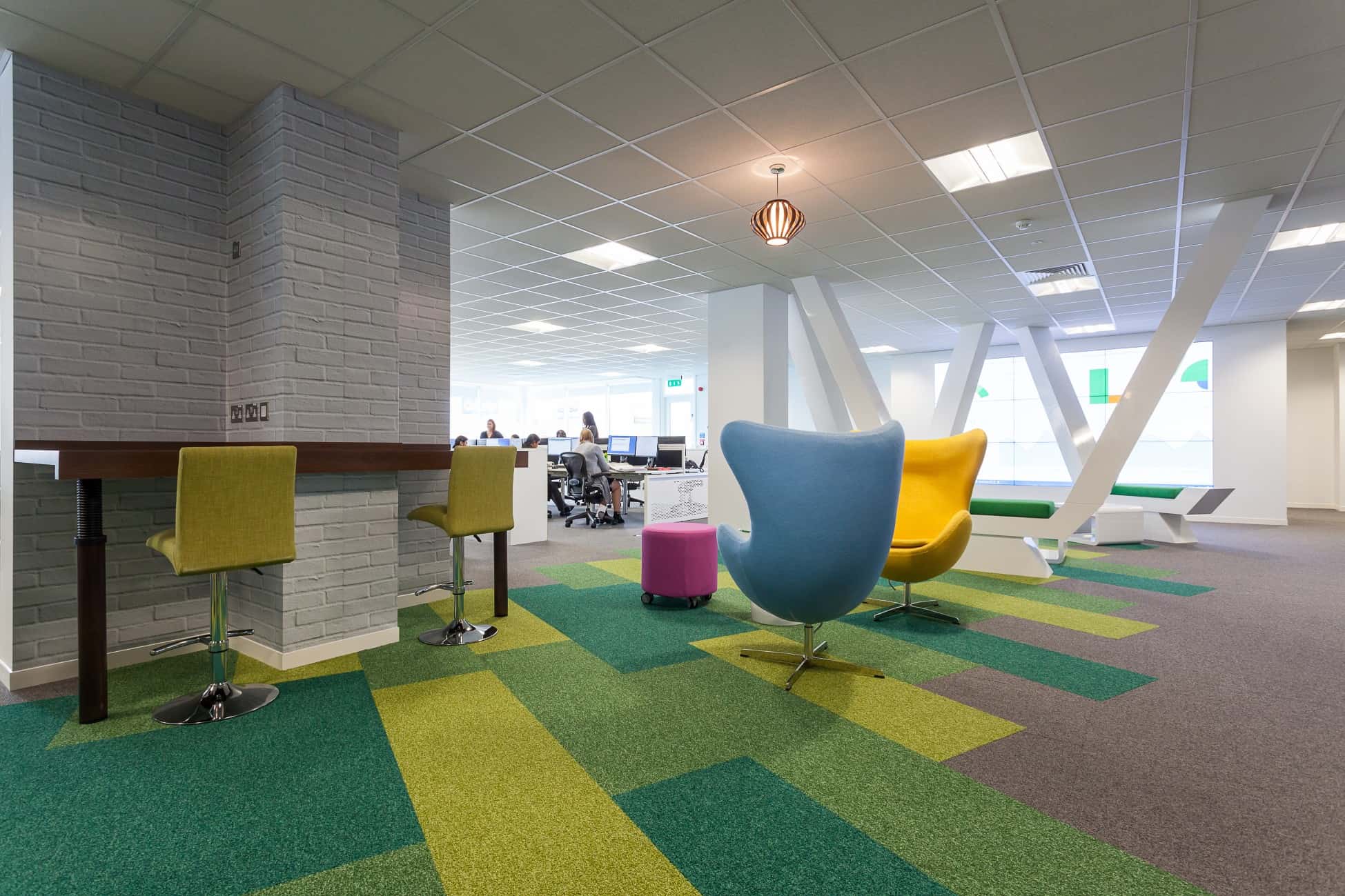 How to ensure Agile Working policies are adhered to?
What is an agile employee? How many hours should staff work? Is annual leave unlimited? Can people work from home every day? There are lots of grey areas when transitioning to agile working practices so to ensure agile working meets your expectations, some ground rules need applying. If not, your office could descend into a free-for-all with disgruntled staff. Here's MPL's advice to ensure an agile working policy is adhered to:-
Define what locations are acceptable: is it OK to log in after a day on the slopes in Switzerland? Will colleagues feel enraged if you Zoom from a Zanzibar beach bar? Be clear on what work locations are acceptable - this could be official office locations (maybe a network of offices on a worldwide basis, a sister company, a hub or a home office.) If it's cool to mix a vacation with work hours, be implicit that this approach is tolerated.
Define how many hours staff are expected to work: the typical Monday to Friday, 9-5 sees staff work 8-hour days and 40 hours weeks but this goes against the grain of agile working. There are two trains of thought to follow. Ask employees to work the same, set number of hours a month but give them autonomy on how and when they work them, or remove any fixed hours. Instead, ask people to work until the task or project is finished - ensuring a deadline is in place to stop people drifting.
Discuss working patterns: if your team is made up of early birds and night owls, with control over the hours they keep, you may find there's a lack of communication and cohesiveness. Likewise, a team may have 'always on' workers who respond to emails 24/7, as well as people who like a defined end time so they can switch off. It's important to agree to boundaries so there's no loss of productivity.
Introduce a way to measure productivity: measuring output becomes crucially important in an agile working environment. A KPI culture (key performance indicators) enables businesses to assign tasks, set deadlines for milestones, chart progress, hold people accountable and analyse outcomes.
Communicate the above: setting boundaries and having predetermined expectations will be futile if businesses don't communicate the details to staff. Whether it's a handbook, an 'idiot's guide to agile working', a video or an induction day, new and existing staff should be made aware of any Agile working policy.
Provide an office fit for agile working: a workspace that accommodates, rather than pushes against, agile working will ensure employees adhere to the policy and work productively. This may mean ditching pre-allocated desks in favour of hot desking, creating more collaboration zones, and upgrading data and power supplies to cater for a more fluid workforce.
Is agile working the same as working from home?
Many people ask us 'is agile working the same as working from home?' and the answer is yes and no. Home working can indeed form part of agile ways of working but it's a cog in a far larger machine that involves how work is divided, how co-workers communicate and when the work is completed.
Returning to The Agile Future Forum's definition of agile working practices - time, role, source and location - home working only pertains to the location aspect. Agile working is an all-encompassing cultural movement, which can be practised in any location, not just at home.
Is Agile working the same as flexible working?
As with working from home, flexible working is very limited in its definition. Flexible working usually pertains to where people work and when. For example, flexible working may mean working in the office two days a week, and three days at home. It doesn't relate to how tasks are divided up or specify whether a company is focused on activity-based working, as opposed to traditional department roles.
Pros of agile working
Free to choose how, when and where to work
More autonomy and job variety
Better use of employee time and skills
Increased sense of satisfaction when undertaking activity-based working
Pros of flexible working
Arrange work around family commitments or emergencies
Option to work part-time or reduced hours/extended days
Easily switch from home or office locations
Gain a better home-life balance
Cons of agile working
Reluctance of all colleagues to embrace the concept
Not all colleagues working within the boundaries of agile working
Lack of control and accountability
Loss of reporting lines and a blurring of hierarchy
Cons of flexible working
May not have access to all files, documents and technology
Potential to be overlooked for projects and promotions
Lack of unity with colleagues
Flexibility could be withdrawn
What is agile working? Frequently asked questions
Q. Will I still have my own desk?
A. Agile offices are fluid by nature and although you may not always sit at the same desk, MPL encourages employers to create more varied and stimulating workplace environments that are suited to individual tasks and projects.
Q. Will an agile office be totally open plan?
A. It doesn't have to be. Good agile working environments mix private meeting rooms, more relaxed break-out areas and open plan floors to suit the task in hand. There are even design solutions for neurodiverse employees. Work pods or booths are great for times when maximum concentration is needed plus partitions and retractable walls can act as sound barriers. Our 2D and 3D plans illustrate what can be blended together to create a happy, functional workspace.
Q. Will it cost more to create an agile environment?
A. Any refurbishment budget is primarily influenced by the amount of 'first fix' work needed (such as electrical and data supplies, provision of new air conditioning and lighting, and any structural work). Cosmetic elements and specification will also affect the price but there are no extra special costs attached to an agile office refurbishment. In fact, it's often cheaper, in the long run, to switch to an agile office as its versatility avoids the need to refit every time the company dynamic changes. Ask us about our retail design services and office design packages.
What are the benefits of agile working?
Agile working is a cultural phenomenon that involves rethinking business structures and workflows Instead of a 'one size fits all' approach to hours, locations, job titles and division of labour, agile working gets the very best from employees by assigning them tasks or projects, then allowing them to work in a way that suits them best. For some, this could be collaborating with a team during the first week of an activity, before working in solace at home to finish the task.
For others, they could complete a presentation from four different locations, with nothing more than a laptop and access to a Google drive, before delivering the final report in a central boardroom. With the right guidelines and boundaries, agile working practices grant employees a whole new level of freedom that, in turn, increases productivity, job satisfaction and company loyalty.
Start your agile transition today
Very few agile working operations are exclusively home based or decentralised, and a central office has a vital role to play. From a place to collaborate, brainstorm and train, to a social space, networking hub or video conferencing centre, book in with MPL Interiors to discuss how your current workplace can be adapted for more agile ways of working.